catering for students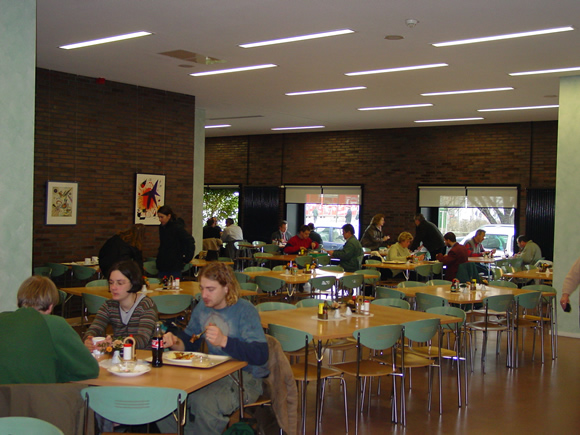 For students in Cottbus, the Studentenwerk runs a variety of places to eat which offer different types of food. They include two dining halls (Mensa).
The dining halls offers students, university employees and guests a good choice of nutritious and tasty midday meals. The meals are particularly good value for students as they are subsidised by the regional government. (Students need to show their student ID.)
It goes without saying that we are interested in receiving your comments and ideas on our work. Please contact the manager of the dining hall or the cafeteria either directly or in writing by dropping a letter in the in-house letterbox, writing a note in the guest book or by internet.
please contact:
head of department
Mr. Göritz,
phone: +49 335 56 50 930